Samsung Gear Fit 2 Pro hands-on: a fitness tracker for serious workouts
1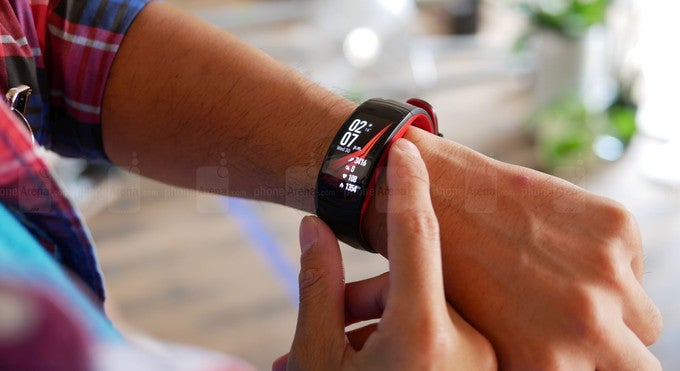 Most of today's smartwatches are already pretty good at tracking your activity. They monitor your heart beat, they measure the distance you travel, and they deliver a good estimate of the calories you burn throughout the day. But if you're really serious about your workouts, then Samsung has something you could be interested in.
This is the new
Samsung Gear
Fit 2 Pro, which just got officially announced in Berlin. And we got the chance to play with it!
At a glance, it looks a lot like last year's Gear Fit 2, with a vertically aligned AMOLED touchscreen display (which still looks pretty great, by the way) and a matching user interface that you scroll through with a flick of the finger. But it feels a tad bigger, and the new strap design is pretty cool, we'd say. The bands are removable and made of soft rubbery material typical for sporty fitness trackers.
One major change on the hardware front is the improved water resistance. You can safely take the Gear Fit 2 Pro down to 50 meters underwater, and the salt-water resistance allows you to use it in the ocean without worries. Just don't forget to give it a rinse once you're out.
Software-wise, the Gear Fit 2 Pro scores support for Spotify offline music playback. What this means is that you can download your favorite songs or playlists from Spotify and listen to them over a pair of Bluetooth earphones as you exercise.
Another software tweak is the added calorie tracker where you can manually input the amount of calories for a meal you've had. The goal of this feature is to let you see how your calorie input compares to the energy you've burned during daily activities.
So far there's no word on how much the Samsung Gear Fit 2 Pro will cost. There's no concrete release date either.