Deal: Save $70 on Samsung Gear S3 frontier at B&H
1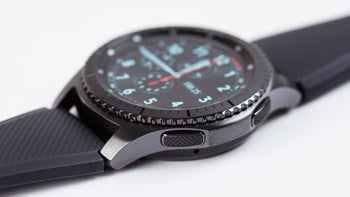 Despite being launched three years ago,
Samsung Gear S3
is still a solid choice for those looking to buy a top-tier smartwatch. If you add in the equation the fact that its price dropped considerably in the last year or so, it's clear that you can't go wrong if you go for the
Gear S3
these days.
While some retailers still sell the smartwatch for slightly less than $300, many have decided to lower the price below the $200 mark, but that happens quite rarely. B&H usually sells the Samsung Gear S3 frontier for $285, at least that's the smartwatch's list price displayed on the retailer's online store.
The good news is you can get one for just $215, although just for a limited time. The model sold by B&H comes with a large band and works with both Android and iOS devices. Unlike other popular smartwatches that run Google's Wear OS, the Gear S3 is powered by Samsung's proprietary
Tizen OS
.
There's one other thing that's worth adding, while the smartwatch is compatible with devices running iOS 9.0 and above, some features might not be available. You can find all the specs listed at B&H, but for more in-depth details about the smartwatch you should definitely check out our
Samsung Gear S3 review
.