Deal: Grab a Samsung Galaxy Watch with an additional charging dock for just $215 on eBay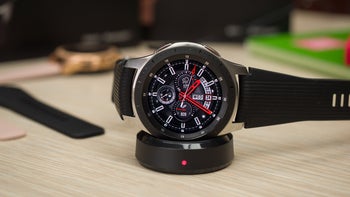 Samsung Galaxy Watch
made its debut in the United States back in August and it was priced at $350 when it came out. These days, you can buy one for less than $300 more often than not, you just have to know where to look.
However, things get more interesting when there are deals that drop the smartwatch's price to nearly $200. Of course, we're talking about brand new units, not refurbished, which can be frequently found at less than half off.
Today's deal is aimed at those who always wanted to wear a Samsung Galaxy Watch, but couldn't afford to buy one at full price. eBay seller
QuickshopElectronics
has the brand new
Samsung Galaxy Watch available for purchase
for just $215, exactly $135 off the MSRP.
The only catch is that this comes in an open box (packaging may be slightly distressed), but the unit powers on with factory settings restored and includes the original accessories. As a matter of fact, the seller throws in an additional charging dock for free when you buy the smartwatch.
Now, it's worth noting that the bundle includes the silver version of Samsung Galaxy Watch 46mm and that the smartwatch comes with free 1-year warranty. Also, free shipping is available in the U.S.