Deal: Motorola Moto Z is on sale in the US for less than $400
4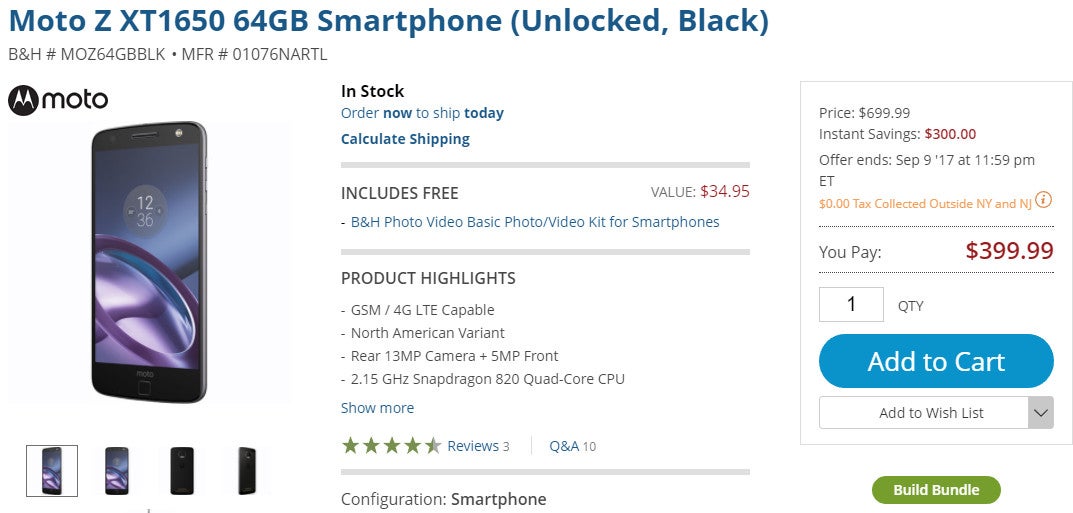 The
Moto Z
is perhaps one of the most underrated flagships out there. Although Motorola claims sales of the Moto Z have been beyond expectations, it wasn't an easy fight as the smartphone had to compete with other flagships from Samsung, LG, and Apple.
In the United States, the Moto Z can be purchased via all major retailers across the country, but Motorola sells the smartphone through its webstore as well. Even though just about all authorized retailers usually sell the Moto Z for $699.99, Motorola displays a much lower price on its website: $499.99.
Even so, for a limited time, the
Moto Z
is available for purchase for just $399.99, so you'll be saving either $300 or $100 when you buy it. You can find the smartphone discounted at Best Buy and B&H, but Motorola sells the Moto Z as well for $449.99.
According to B&H, the promotional offer runs through September 9, but Best Buy doesn't mention when exactly the promotion is supposed to end. Either way, make sure to check both sites before choosing the best deal.