Deal: Google Home is now on sale for $93, save 28%!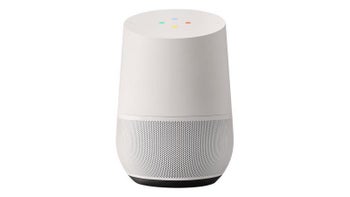 | Product | Location | Item Condition | Current Price | Offer Expires |
| --- | --- | --- | --- | --- |
| Google Home | Newegg | New | $92.99 ($129); $36/28% off | Feb 7th, 2018 |
If you've been looking to make your home a smarter place, you'll be happy to know that one of the best smart speakers available on the market is now on sale at Newegg. The Google Home retails for $129 at Google's own store and other big resellers like Walmart, but Newegg is offering it for $92.99. That's a solid discount of $36 or 28%.
Google Home hosts Google Assistant, arguably the most advanced intelligent personal helper at the moment. You can use Google Home to stream music from your phone and other services like YouTube, Pandora, and Spotify. The device can also provide you with information on news, the weather, sports, traffic reports, and others. You can also set up schedules, alarms, control other smart devices in your house with your voice, and so on.
If this offer interests you, feel free to follow the above link to Newegg. Shipping is free, and the deal ends on February 7th.