Deal: Bose QuietComfort 35 Series II wireless headphones hit lowest price to date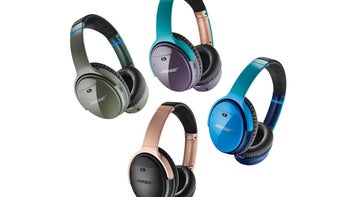 The
QuietComfort 35 Series II
are Bose's most advanced noise-canceling wireless headphones, hence the high pricing. Bose is selling the headphones for $350, but from time to time the company offers small $50 discounts to boost sales. The QC 35 Series II headphones are available in multiple colors, including black, midnight blue, rose gold and silver, but for an extra $50 customers can choose whatever color(s) they wish, although they'll have to wait about 3 weeks for the customized headphones to be shipped.
If you can't afford to pay $300-$350 for Bose's premium headphones, we have great news. One Rakuten seller (ProElectronics Distributing Inc.) now offers the QuietComfort 35 Series II wireless headphones for just $240, so you'll be saving $110 when you purchase them.
However, to benefit from the maximum discount you need to have a Rakuten account. Otherwise, you'll have to pay $280 for the headphones, just $70 less than the suggested retail price. If you don't have a Rakuten account, you can quickly create one and use the
SAVE15
discount code at checkout for an additional 15% off.
It's also worth mentioning that shipping is free, although there's a limit of one pair of headphones per order. Unfortunately, Black is the only color still available, as Midnight Blue and Silver models are already sold out.