Deal: Grab a brand new Apple iPhone 6s at an insanely low price at Walmart
12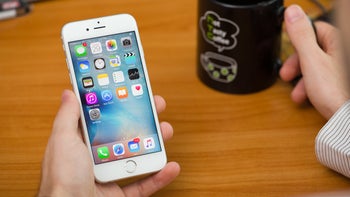 As technology advances and smartphones get more and more complex, consumers who favor small displays over huge ones are given fewer and fewer options. If you want to purchase a flagship smartphone with a 5-inch display these days, there are almost no alternatives, so your best bet is to look for much older devices.
The
iPhone 6s
certainly matches this profile if you're looking for a phone with a small display, but it's a very old device even by Apple's standards. On the bright side, you now have the chance to grab on at a crazy low price and it's not even a refurbished unit.
Typically selling for $300, the
Apple iPhone 6s is now available at Walmart
for just $150. The only catch is that this is a Straight Talk prepaid device, so you'll have to pick an Unlimited Plan ($55, $45, or $35) for about a year after you purchase the phone.
If that doesn't bother you at all, then you also get to choose between the Gray and Rose Gold colors, which are now available for half off. It's also worth mentioning that Walmart is selling the 32GB model, but that's better than nothing.