CyanogenMod Installer voluntarily removed from Google Play at Google's request
14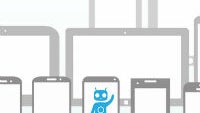 We probably should have assumed it was only a matter of time, but the
CyanogenMod Installer
has been removed from the Google Play Store. Unfortunately, it's a bit hard to understand the exact reason. What we do know is that Google contacted Cyanogen and asked that it voluntarily remove the app from the Play Store, and Cyanogen has complied with the request.
In the blog post concerning the removal, Cyanogen originally said that the request was made because the app was in violation of the developer terms of service, but it was then updated to reflect that that was a "mischaracterization of Google's statement." But, no actual reason was given. However, there are theories that the app was removed for violating the interference clause, which states that even voluntary changes made by an app must be easily reversed by uninstalling the app.
Cyanogen has said that the app has been submitted to both the Amazon Appstore and the Samsung app store, and you can always sideload the app if you want. Of course, at the time of this writing, the app was still available in Google Play, so if you really want it there are plenty of ways to get it.