CyanogenMod Installer hits the Google Play Store to easily deliver your custom ROM experience
18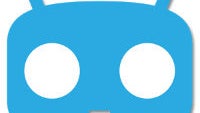 We first heard that Cyanogen was planning to launch a
CyanogenMod Installer
back when the team announced that it was becoming a real company, complete with venture funding and a fancy new Inc. in the name. The idea behind the Installer was to release an app into the Google Play Store to automate the process of installing the custom ROM onto your device.
What the Installer actually does is help you prep your device so the Windows desktop app can do the rest of the work. All the app really does is guide you through turning on ADB debugging and, if need be, switching your file transfer protocol from MTP to PTP. After that, the rest of the work of flashing the custom ROM onto your device is done by the desktop app.
Right now, the Installer only supports 11 devices, but that doesn't necessarily mean it can only be installed on those 11 devices. The Nexus 5 is not supported, but we were able to install the app. Of course, those 11 supported devices are some of the most popular in the ecosystem and cover the Nexus S, Galaxy Nexus, Nexus 4, Nexus 7 (both years), Nexus 10, Samsung Galaxy S II, S 3, S4, Note, Note II, and HTC One.