Cyanogen 12 update resumes for OnePlus One
7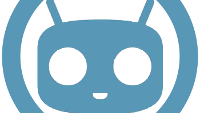 Just the other day, we told you that the rollout of Cyanogen 12 to
OnePlus One
owners
had been temporarily put on ice
. The reason, according to a tweet from OnePlus co-founder Carl Pei, was because the manufacturer wanted to add a new feature to the OnePlus One before the Lollipop based Cyanogen 12 was pushed out to all units.
The feature is one that wakens a sleeping OnePlus One handset and activates it with the phrase "
O.K. OnePlus
." It's similar to the "
O.K. Google
" phrase that wakes up Google so that you can conduct a search. Despite Pei's tweet, many felt that the reason he gave to explain the halt of the Cyanogen update was a fake. And sure enough, that was apparently confirmed today by Cyanogen founder Steve Kondik who posted the truth on OnePlus' forum covering the update.
Kondik wrote that the reason that the update was temporarily stopped had to do with issues that Cyanogen had updating encrypted devices from Cyanogen 11 to Cyanogen 12. Additionally there were some bugs in mms, telephony and in themes that were serious enough to fix before continuing the update. And an an error in the production build environment broke voice wake up on Cyanogen 12.
The Cyanogen co-founder posted a list this morning on the same OnePlus forum explaining what actions are now being taken to complete the update. First, those who already have updated their OnePlus One to CM12 will receive a "bugfixed" version of the update. Those still with CM11 will receive on Friday an 8MB update that will prep their phone for the Cyanogen update that will immediately follow.
"Just FYI, the reasons why we stopped the initial rollout are because of a problem updating encrypted devices from 11 to 12, and a couple of bugs that we felt were critical enough to fix before continuing (mms/telephony/themes). We also had an error in our production build environment that broke voice wakeup...I apologize for the delays. This is why we do staged rollouts though. Lots of stuff (especially among a crowd like this that might not be in a fully stock state) is really tough to account for when doing OTAs, so we closely watch the diagnostic data and make our decisions based on it."-Steve Kondik, founder, Cyanogen
If you were among those who called out Pei for covering up the real reason for stopping the update, give yourself a giant pat on the back.
source:
OnePlus
via
AndroidAuthority