Cricket's Sanyo Zio gets treated with Froyo
1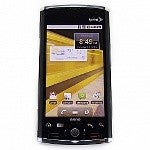 Cricket Wireless might not be among themajor carriers in the country, but it does cater to about 4.6 millioncustomers, who would be happy to find out that the Sanyo Zio by Kyocera can now be updated to Android 2.2 Froyo.You can update your Zio over a Wi-Fi network or simply go to acompany-owned retail store where you can get the same update in tenminutes. Currently, the handset runs on the dated Android 1.6.
Cricket also warns you that theirservers might be busy with many simultaneous updates and if you get a "no download available" messageyou should just retry when traffic slows down later in the evening.You still have to do a manual check on you Zio to see if the updateis available. The path for this would be:
Menu > Settings > About Phone >System Update > Select "Check for update"
Android 2.2 brings a lot of features,but most notably – a boost to the performance of the Zio viaimproved management of the memory. The update process should bepretty straightforward, so when you're done let us know how it workedon your Zio!
source: Cricket Wireless (Facebook)
Thanks, Anonymous!