Coupon code will save you 20% on Syncwire's four port USB wall charger at Amazon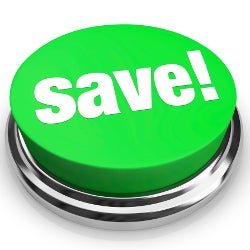 If you hate having all of your mobile devices charging in different areas of your home and office, there is a device on sale at Amazon that will take care of this issue. Syncwire's four port USB wall charger allows you to power up as many as four devices at one time. The wall charger works on iOS and Android devices giving you the opportunity to plug in your phone and tablet using just one outlet.
This wall charger is perfect for those who bring multiple devices with them on the road. And it comes with U.S., U.K and EU adaptors that change in a wink. The device also works in the 110v-220v range allowing it to be employed around the globe. Two of the ports run at
2.4
amps allowing for quick charging, while the remaining pair power up at 1 amp.
At Amazon, you can pick up this handy product for $16.99, a 53% discount from the usual $35 price. Use the coupon code 3D7IESKU while checking out to save an additional 20%. If you have family of mobile device users, the Syncwire's four port USB wall charger will allow them to find a place to plug in their phones and tablets. Heck, you might want to buy more than one unit to cover your home or office. And it goes without saying that this would make a great holiday gift for the power user on your list. The product also comes with a lifetime guarantee.
And if you're looking for new cables to use with your new wall charger, Amazon is offering Syncwire's nylon braided microUSB cables in a two-pack. The length of each cable is 6.5-feet and the aluminum clad connectors allow the manufacturer to offer a lifetime warranty. The cables support 2.4 amp current for rapid charging. Normally $25.99, you can save 58% by paying $10.99 at Amazon. Enter the 3D7IESKU coupon code while checking out, and you'll save an additional 20%.
If interested in the wall charger or the microUSB cables, click on the sourcelink.
source: Amazon (
1
), (
2
)