Cool images, taken with your cell phone
18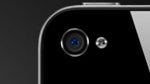 Let's face it – cell phones are still far from being true replacements of standalone cameras, no matter how smart they get. Most of us though, have had those lucky moments, when we happened to be at the right place and time, under the right conditions, to take that perfect shot with our phone, which actually turned out quite (and surprisingly) marvelous.
Have you taken such pictures with your precious handset? Do you feel like sharing them with the world? Well, the right time to do that has come – PhoneArena wants your extraordinary photography skills to become noticed! We'll publish the most impressive photos that are sent to us at the following email address:
phonearenaimages@gmail.com
Don't hesitate to show the world how talented you are! After all, taking quality pics with a phone is not among the easiest of tasks. And remember – it doesn't matter if you've photographed a beautiful landscape, or a band performance at the local bar – as long as the image is cool, it has a pretty decent chance of being published on the site! In addition, don't forget to include your name/nickname (
as well as the phone that you used
) in the email, if you don't want to miss on all the glory, that is.
Let the great image sharing begin!