Conan O'Brien makes fun of the Apple vs Samsung trial
56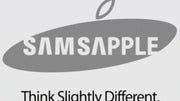 By now you're probably sick of reading news about
Apple suing Samsung
for copying the
iPhone
and the
iPad
. This latest bit, however, you will definitely enjoy. We promise! For you see, the case is generating so much buzz that headlines are being spewed almost on an hourly basis. But the folks at Team Coco must have also taken notice of that and, to no surprise, have decided to do what they do best, namely to poke a little fun at the Apple vs Samsung trial.
You might have noticed that Conan O'Brien does not miss a chance to ridicule hot tech products. Remember his short skit about the
new iPad's Retina display
? Or how about the time
he made fun of Siri
, Apple's virtual personal assistant? Well, his latest piece of work is no less entertaining, so feel free to watch it below, and if it made you giggle for at least a tiny bit, drop a line for us in the comments.
Recommended Stories