Competition drives HTC's third quarter net profit to fall 18%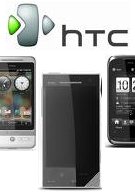 HTC may be pulling out a lot of stops based on the amount of activity they've been doing the last few months. We can name a number of HTC devices during that period that stands out and made it mark in the mobile world. Unfortunately, the plethora of device launches and announcements still could not save HTC from reporting an 18 percent loss in third quarter net profits. Fierce competition has made the venerable smartphone maker prone amid the current state of the world economy. Net profits ending September 30 fell NT$5.76 billion (US$179 million) when compared to the NT$6.99 billion for the same period last year – causing earnings per share to slide from NT$9.25 to NT$7.26. From a revenue standpoint, HTC reported a 10 percent drop to NT$34.0 billion versus the NT$37.86 billion from the previous year.
The Taiwan based company didn't state a reason to the decline in earnings, but analysts suspect HTC's spending on marketing pushed down prices. We're pretty sure that everyone has probably had their fill of HTC devices the last few months. We can list a number of devices being released so soon from one another – Touch Pro2, Ozone, Snap, Pure, Hero, myTouch 3G, and more. Companies are rushing out new product which in turn spurs more price competition and lowering margins. HTC is also no longer the only name on the block to launch Android handsets – Motorola is making a big push of late. Back in late July, HTC has stated that they expect full-year revenues to fall by a low to mid single digit percentage.
via
Total Telecom