Comcast tweaks Xfinity Mobile data plans, adds extra fee for HD streaming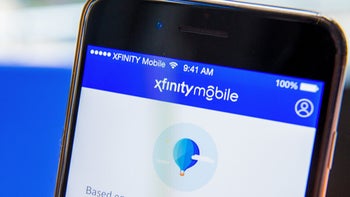 Comcast
announced
earlier today a handful of changes to its Xfinity Mobile data plans. The most important is the addition of a $20 fee per month for subscribers who want to stream HD video with an unlimited data plan. The move isn't a surprise since Comcast revealed plans to introduce such a fee last year when it capped video resolution on unlimited plans to 480p.
To stream HD video with an unlimited plan, you'll have to buy an HD Pass, which costs $20 month. The new pass will upgrade to HD video resolution on Unlimited lines (720p on phone and 1080p on tablets) and allow subscribers to access faster speeds when the network is congested.
Also, the announcement contains information about new
Xfinity Mobile
customers who will be able to customize the new data options and features. The new "By the Gig Shared Data" plans will allow users to pay per gigabyte and select a minimum amount of cellular data each month shared across all lines on an account.
Xfinity Mobile offers 1GB for $12, 3GB for $30, and 10GB for $60. With the addition of the "by the gig" plans, the 480p video resolution cap has been completely removed, as video will stream in HD if you choose any of the option mentioned above.
Last but not least, Xfinity Mobile introduces a $10 per month per line pass, which offers customers unlimited calls to Mexico and Canada.