Colorado teen who stole 25 guns arrested after posting selfies
31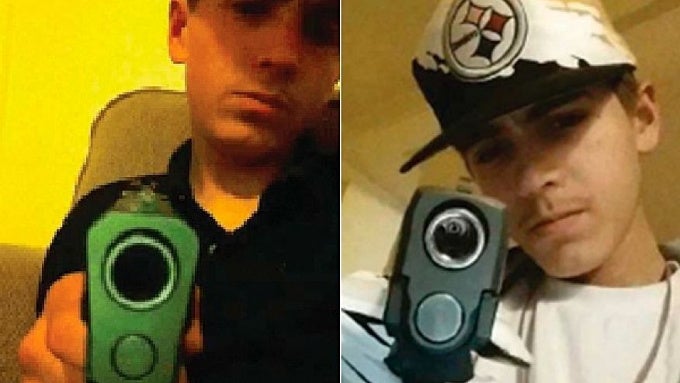 Colorado teen who stole 25 guns arrested after posting selfies
18-year-old Colorado teenager Viet Trinh was the getaway driver in a smash-and-grab burglary in the Denver area and he escaped uncaught after stealing 25 guns, but he fell easy pray for police after posting numerous selfies with the guns on social media.
The teenager was charged with theft in Denver Federal Court on Tuesday, and faces up to 10 years in prison, if convicted.
"Know anyone that wants to buy a baby .40? $300," Trinh texted friends on Facebook on November 11th, a day after a Thornton gun shop was raided by thieves who stole 25 guns.

"I got my 9″ wit (sic) full clips," Trinh wrote a month later, on December 20th. "Mixed with poison hallows, regular hallows and strait meadle (sic) jackets."
It took a few months for authorities to spot the messages and actually arrest the teenager: Trinh was arrested on August 16th, and admitted he was the getaway driver in burglary.
"Stupid people do stupid things, and that's why they get caught. And that is a prime example,"
South Platte Tactical gun shop worker Jacob McIntosh said for CBS 4 Denver. And that just about sums it all up.