Drink Coffee? New app could help assure continued supplies of your favorite beans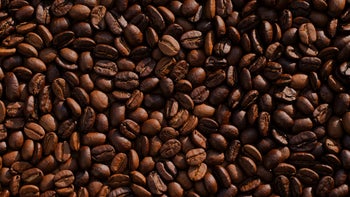 More than one billion cups of coffee are consumed every day and the caffeine it delivers fuels millions and millions of people. But even with all of this demand, coffee futures on the Intercontinental Exchange have tumbled from a peak over $3 a pound in 2010 to a current quote of just under $1.00 a pound. This has financially crippled many coffee growers in Columbia. Luckily for them,
as Reuters reports
, there will soon be an app for that.
A former hedge-fund manager named Crawford Hawkins might be "Chock Full O' Nuts," but he has created an app called "Propina" which is Spanish for tip. The app will send money to Columbian coffee growers in the form of donations sent by appreciative coffee drinkers throughout the world. There are two versions of the app and both are scheduled for a global launch this coming Friday. One version will be available on Apple iPads found inside coffee shops and will send the tips to the specific bean growers that supply each store. Another version will be made available for smartphones and will allow coffee drinkers at home to tip the supplier of their favorite coffee shop, or put money into a general fund for Columbian bean growers.
"Guilt is sometimes a very good driver. You love your specialty coffee, but it's at risk and the farmer who produces it is at risk. You can do something about it."-Crawford Hawkins, creator, Propina
The app will allow users to make recurring donations and receive updates from the farmers. Hawkins says that he is talking to several fast-growing coffee chains in the U.S. about joining the program, and hopes to be in 500 to 1,000 locations during Propina's first year. He realizes that with the rather rich prices for specialty coffee, getting drinkers to add to their cost by making a donation or "tip" is not going to be an easy task. But the app's creator says that if only 25% of coffee drinkers participate, enough money can be raised to help make a difference to the Columbian coffee bean growers.