Claim a free phone and bonus 4G LTE data from MetroPCS
1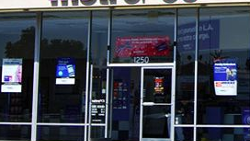 Everyone loves a
clown
free phone, and pre-paid carrier MetroPCS is your ticket to this deal. New or existing customers can upgrade to one of 12 free handsets. Those adding a new line also have this option. And if you port over your number from another carrier to MetroPCS, you'll have the opportunity to choose from one of 15 models at no charge. In addition, for a limited time only, MetroPCS is giving subscribers to its $50 a month plan additional 4G LTE data for free. Normally, those who sign up for this tier receive unlimited talk, text and 5GB of 4G LTE Data each month. With this bonus data, subscribers will receive 8GB of high speed data monthly, a 60% hike. Here's the gist of the deal:
Metro pcs phone deals for existing customers
The first line for this plan is $50, with each additional line (up to a total for four more lines) priced at $30 each. Taxes and fees are included.
Want to know which phones Metro PCS will give free to new and existing customers? We thought you might. Those upgrading their current device or adding a new line can pick from these models:
Those porting over their line to MetroPCS can pick from one of the 12 phones listed above along with the following three models:
To take advantage of the pre-paid carrier's largesse, visit your local MetroPCS store.
source: MetroPCS