Chrome Beta for Android adds a bunch of new features demoed at I/O, including custom tabs
2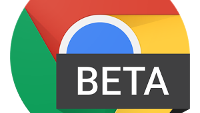 Back at its
I/O dev gathering
, Google unleashed a plethora of exciting new features and changes to the Chrome browser. Among them was a custom tabs feature that would allow devs to add pop-out windows for viewing linked pages from within their apps. Infinitely more convenient than forcing a user to jump out of the app entirely, it was one of the more eagerly-awaited Chrome features first seen at I/O. Although not yet ready for prime time, custom tabs are now available to those willing to brave Chrome Beta version 45 for Android.
The latest build, which carries the exact build number 45.0.2454.21, is now available to snap up from the Play Store. Custom tabs mean that you can preview links from within apps sans the usual fuss, as demonstrated below.
Functioning as a scaled-down in-app browser, it's not going to offer all of the bells and whistles of the main Chrome app, and is available only at the discretion of an app's developer. It will, however, keep abreast of your saved information, such as logins and passwords, so you won't have to keep retyping them.
Custom tabbing isn't the only treat on the menu, either. The Big G has also thrown in some improvements to the media playback controls, as well as a few adjustments to Bookmarks.
As ever with beta software, it mightn't be as refined as the end user version, and since Google's turnaround time is generally punctual, you may wish to wait until Chrome for Android version 45 crawls out of its beta cave before installing.