Chinese ZTE to introduce first Windows Phone 8 devices only in late 2013
9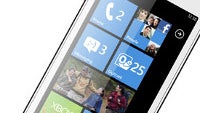 Chinese ZTE recently cemented its position in the top 5 smartphone makers with its 8 million devices shipped in the second quarter of 2012, but when it comes to Windows Phone 8, ZTE is in no hurry. ZTE will only introduce its first Windows Phone 8 devices in late 2013, almost a year later than most other phone manufacturers that will rely on the initial hype around the new platform around October.
"Although we haven't announced anything yet, I can confirm that

ZTE's first Windows Phone 8 handsets will be arriving towards middle-late 2013

,"
ZTE European marketing and development director Chris Edwards said.
Edwards clarified that with Windows Phone 8 ZTE will continue focusing on "middle ground" devices offering customers cheaper options to devices from "tier one" phone makers.
ZTE will build its strategy around the most important things and not gimmicks. The company plans on being there to capitalize on mistakes from companies like Huawei and Samsung.
"We plan to concentrate on things that really matter: good batteries, fast speeds and decent cameras,"
Edwards added.
At the same time, ZTE, fourth biggest mobile phone and fifth-biggest smartphone maker, saw net profit slide to 244.88 million yuan (around $38.5 million) in the first half of 2012, down from 769 million yuan in the same period last year. Still, this was better than analysts expectations.
source:
The Inquirer
,
ZTE
Recommended Stories