China's second largest carrier tops 100,000 pre-orders for the iPhone 5s and 5c
29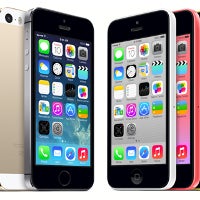 China Unicorn, the country's secondlargest wireless carrier behind China Mobile (which still hasn'treached a deal with Apple to carry its iPhone) has taken to Weibo,the Chinese Twitter-equivalent, to announce that pre-orders for theiPhone 5s and the iPhone 5c have topped 100,000. This is before thecarrier has actually announced the pricing for the new iPhones.
As you can imagine, despite therelatively obscure pricing model at the moment, 100,000 pre-ordersaren't at all that impressive – China Unicorn has some 266 millionsubscribers as of July this year. What's more, analysts havecommented for Bloomberg that this year's iPhones will receive aconsiderably lower subsidy – about 15% less when compared to the iPhone 5, according to oneestimate.
Does this mean that the new iPhoneswill prove to be a flop? Well, we don't really have enough to makesuch a call, but our impression is that the new Apple phones havegenerated less buzz than usual. Moreover, as you may have heard, price competition from Chinese brands has intensifiedten-fold since Apple's last visit. That's a pretty valid concern, seeing asthe 32GB version of the iPhone 5s will cost the average person inChina morethan a half year worth of salary.
Source: Bloomberg