Apple goes for higher margins with iPhone 5C, but may miss the mark in China
31
This article may contain personal views and opinion from the author.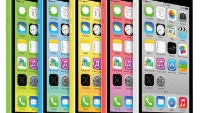 For months and months now, we've been hearing about the supposed "cheap" iPhone that was on the way. At first, the thinking was that Apple could potentially release an iPhone that would hit the
$200 off-contract
mark (although that was really just wishful thinking by Apple
fanalyst
Gene Munster.) Eventually, we came to understand that the iPhone 5C would simply be a modification to the iPhone 5, and it would take over the
mid-range spot
in Apple's lineup between the iPhone 4S and 5S.
For better or worse, that's exactly what we got. The move makes sense from a customer perspective insofar as it helps users distinguish visually between the various iPhones, which hasn't always been an easy thing to do. Had Apple followed the usual protocol, it would have had the iPhone 5S next to the iPhone 5 on the store shelves, and the only way to visually tell them apart, if the 5S wasn't one of the new colors, would be with the fingerprint scanner ring on the iPhone 5S home button. Now, it's very easy to tell apart the 5S from the 5C and the 4S.
From Apple's standpoint, the move to the iPhone 5C makes perfect sense as well, because the device is basically an iPhone 5 with a plastic shell instead of metal, which means the device will be even more inexpensive for Apple to build. The only differences between the iPhone 5 and iPhone 5C are the casing, and the 5C has a slightly larger battery, and a slightly better front camera. That's about it. The iPhone 5 components have been getting cheaper and cheaper, so even swapping in those slight improvements, the switch to a polycarbonate case will cut the price enough to give Apple larger profit margins on its mid-range offering than it would usually have.
Lower cost, but not lower price where it counts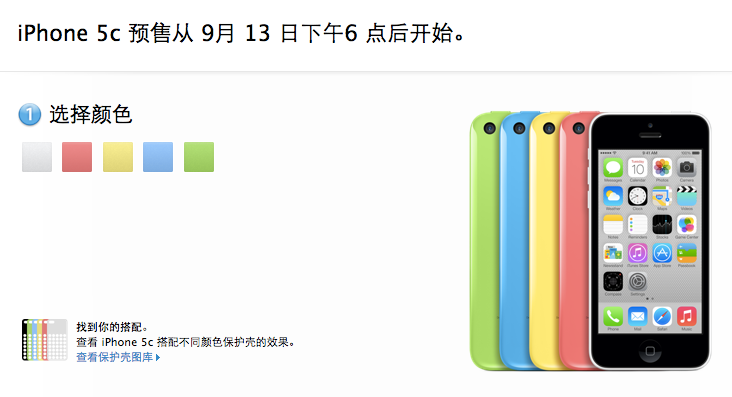 Unfortunately, Apple isn't passing on those savings to the markets where the company would benefit the most from having a lower price tag, like China, India, and other emerging markets. According to Apple's Chinese website, the iPhone 5C will sell for 4,488 yuan (~$733) for the 16GB model, while the 32GB version sells for 5,288 yuan (~$864). For a bit of perspective on that, the average monthly income in mainland China is about $656. On the other side of it, the 5C will cost $549 from T-Mobile, and the average U.S. monthly salary is just under $3,300. It's easy to imagine an American spending about one week's salary on an iPhone 5C, but it's not so easy to imagine someone in China spending 5 weeks salary on the same device. Chinese users often pay full price for devices, then subsidies are added in later by carriers to bring down monthly costs.
Pricing hasn't been announced for regions like India, Africa, or South America, but it doesn't look like Apple is going after those markets too aggressively right now. And, right now is exactly when Apple needs to make a move. Over the next year, we are going to see more and more Firefox OS devices aimed at emerging markets, plus low-cost Android devices, Sailfish devices, Ubuntu Touch, Tizen, and even Windows Phone. All of those platforms will be aiming squarely at emerging markets over the next year, because the higher-income markets have been saturated with smartphones.
We've heard about the
Motorola DVX
, which is looking to hit that
$200 off-contract
price point. We've also seen Chinese super-company Xiaomi unveil the $130 off-contract "
Red Rice
". Even Xiaomi's high-end
Mi-3
is only expected to cost 1999 yuan (~$327) for the 16GB model. Those are the devices that are going to really gain steam in emerging markets, because customers simply don't have the extra cash to spend on a luxury item like a smartphone.
China Mobile announcement will tell the tale
Apple has already listed the new devices on its Chinese Apple Store website, as we referenced before, but the last chance Apple had to have this all make sense would be with a special deal offered by China Mobile. Apple's announcement (which was said to be a straightforward rebroadcast of the Cupertino event with nothing changed, in Beijing is done by now) but there has been no change to the China Mobile website. In fact, the early reports are saying that there has yet to be any China Mobile announcement at all. It has been confirmed that Apple will once again be selling its new devices through China Unicom and China Telecom, but as yet there has been no word about a deal with China Mobile.
If Apple does in fact have a deal with China Mobile, it would open up the company to somewhere around 750 million subscribers that Apple didn't have access to before. But, without a better pricing strategy, it's unclear how well Apple will take advantage of that new opportunity. Apple is already fighting a tough battle in China, because often domestic companies like Xiaomi have the upper hand with consumers. If Apple can't compete on price, its hard to imagine Apple gaining much momentum in the region where there is still a lot of market share to be had.