China Mobile has already gotten a positive answer on a TD-LTE iPhone from Apple
14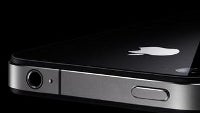 China is one of the key markets for Apple - after all it has the most customers in the world and smartphone usage is booming. Cupertino has opened a couple of official Apple Stores in the country, there seem to be plenty of unofficial Apple retailers and now China Mobile, the world's largest carrier, seems to be close to getting a deal bringing it a 4G TD-LTE version of the iPhone.
"China Mobile and Apple hope to find a solution for close collaboration,"
China Mobile chairman Wang Jianzhou said in an interview.
"We discussed this issue with Apple. We hope Apple will produce a new iPhone with TD-LTE.

We have already got a positive answer from Apple."
China Mobile currently doesn't offer the iPhone on contract and despite having over 600 million subscribers, wants to add the TD-LTE iPhone to keep its lead over rival China Unicom, which is the only local carrier to sell Apple's handset with a service contract.
China Mobile was previously rumored to get the iPhone
after supposedly having secretly met with Steve Jobs a couple of times. The carrier has an estimated 8.5 million iPhone users, which have to rely on a 2G network. It still hasn't rolled out the TD-LTE network, which it was approved for last December, but a launch is expected next year.