Charter following Comcast's plans to launch a wireless service plan in the near future
2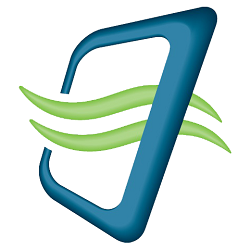 In the United States, there's no shortage of wireless service providers to choose from. Most notably, you've got the top dogs of AT&T, Sprint, T-Mobile, and Verizon. These providers own their own towers and service and sell it directly to customers. Then, you've got an entire sea of other MVNOs - Mobile virtual network operators - that use the service from the top dogs to power their own companies. These guys come in the form of companies like Cricket, Boost Mobile, Metro PCS, Straight Talk, Virgin Mobile, etc.
Earlier this week, we got official word from Comcast that the cable provider would be teaming up with Verizon Wireless to
offer their own wireless service plans
sometime in mid-2017. And, following that announcement, we now have official word that Charter will be doing the same thing with Verizon as well.
The way that Charter will be offering their wireless service is actually quite similar to the plan that Comcast outlined. Charter will utilize Wi-Fi hot spots that are already offered through their Internet service to power their customer's wireless network. However, when these hot spots aren't in range for their customers, they'll still be able to make calls, send texts, and use mobile data through Verizon's network. Tom Rutledge, one of Charter's Chief Executives, said that the company's cable network that's currently active is available for more than 50 million households across the US. However, despite this wide availability, only around 1/2 of these homes are subscribed to Charter. Rutledge is hoping that this move will help to boost Charter's subscriber base, but with Comcast offering a wireless option for their customers as well, we could be looking at some fierce competition from these two cable providers in the near future.
Rutledge is hoping that this move will help to boost Charter's subscriber base.
Charter has yet to announce any information in regards to when their wireless plan will launch or how much it will cost, but we're guessing they're going to try and keep on the heels of Comcast as much as they possibly can.