Comcast to start wireless service next year with 15 million Wi-Fi hotspots and Verizon MVNO
9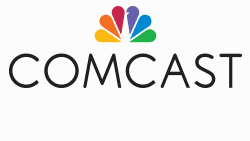 Back in October 2015, there was talk that
Comcast would be starting a new wireless service
that would take advantage of an MVNO agreement it has with Verizon. Now, it appears that this service is going to launch next year. Comcast CEO Brian Roberts said today that his firm would tie together 15 million Wi-Fi hotspots along with Big Red's network, to offer wireless service to its 28 million Comcast customers.
Analysts at New Street Research say that using the MVNO instead of opening up a nationwide wireless operation, can lead to huge margins for Comcast. Eventually though, Comcast might want more control over the customer experience and the economics of the business. It can achieve this by purchasing an existing player. One name linked to Comcast is T-Mobile. Back in 2014, there was talk that
Comcast was interested in buying the carrier
. But T-Mobile has since become the most innovative wireless operator in the industry, and might not be in such a rush to make a deal at this point.
According to the New Street Research analysts, the margins for the wireless service will benefit from Comcast's ability to move 75% of the wireless data used by subscribers, onto the Wi-Fi hotspots. The same analysts see Comcast getting 20% of its subscriber base signed up for its wireless service within five years.
Comcast has been making the necessary moves to launch a wireless service. In July, it named Greg Butz to head up Comcast Mobile. And while it appears that Comcast is starting small by electing to use the Verizon MVNO and the hotspots, it
could come away with enough 600MHz spectrum in the FCC auction
to eventually widen its reach.
source:
FierceWireless