Cell phone sales lead to big Q2 for Best Buy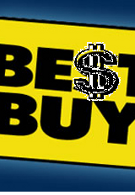 Best Buy's profits increased 62% year over year, for the second quarter ended August 26th. But in a recessionary period, where did the big box retailer get those numbers? From cell phone sales, of course. The retailer's CEO, Brian Dunn, called Best Buy Mobile, "the single biggest driver of profit growth" for the company. The CEO added, "Best Buy Mobile is a powerful value proposition for customers combining world-class, impartial service and unparalleled choice in carriers, plans and the best brands of smartphones." Dunn added that Best Buy has a promise to make sure that his professionals put everything together to make sure that consumers smartphones are all ready when the customer leaves the store.
The chain operates 100 Best Buy Mobile stand alone stores and operates a mobile store inside nearly 1,100 Best Buy stores. The company estimates that it owns a 5% market share in mobile phone sales and sees that figure expanding in the future.
source:
Investors.com