Cat unveils new rugged phone at CES
15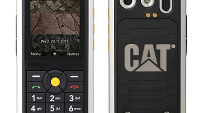 Caterpillar has unveiled the Cat B100, a new rugged feature phone that is available immediately in Europe. Other markets will be receiving this new model in the first half of 2014. How rugged is this handset? Consider that it is IP67 certified and offers MIL 810G protection. The former means that the phone is protected totally against dust, and can survive immersion at depths down to 3 feet. It can also handle drops, extreme changes in temperature and some other things that would normally break your average phone.
The CAT B100 features a 2.2 inch 240 x 320 display and runs a custom OS. There is a 3MP camera on board, and while there is very little native memory, the device does take microSD cards with a capacity as high as 32GB. The dimensions are 123 x 56 x 17.5mm and the unit weighs 136g.
"The Cat B100 is a practical and tough mobile phone, designed for people who demand ultimate reliability. Its rugged features, long battery life and talk time make the B100 an ideal choice for tough conditions. This is a phone that won't let you down."
-Dave Floyd, Co-CEO, Bullitt Mobile
No, this is not the handset that you are going to want for texting, surfing the net or downloading apps. But if you work on a construction site, or have another job that would be considered high-risk to an expensive new smartphone, you might want to consider the CAT B100, especially if all you plan on doing with your device is making calls.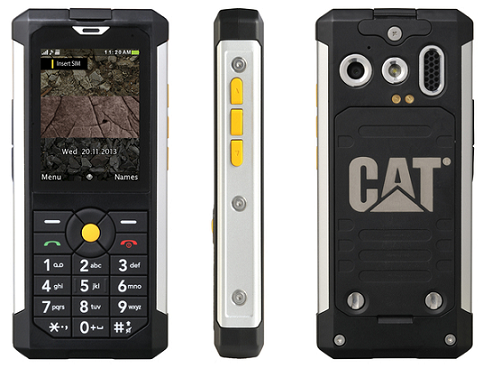 The CAT B100 is a feature phone that will take a pounding
source:
Pocketlint