The next Castlevania game is coming to Android and iOS devices
2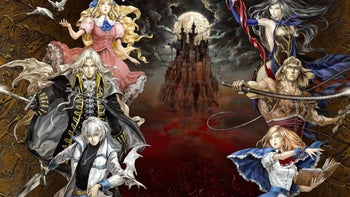 Some of you might not be aware that Koji Igarashi, the father of Castlevania series, left Konami five years ago to conceive a spiritual successor of the franchise called Bloodstained: Ritual of the Night.
The reasons behind Iga's departure from Konami are unclear, but it might have to do with the fact that the Japanese studio didn't have any plans to continue the series. Well, it looks like Konami will release a new Castlevania game after all, just not on the platform we expected.
Grimoire of Souls is the new Castlevania game that Konami silently unveiled at the Tokyo Game Show 2019 last week. Unlike the previous games, this one will come to iOS and Android smartphones probably next year.
The announcement came along a trailer that reveals some of the iconic characters we'll be able to play such as Simon Belmont and Alucard. Other than the trailer, not much info about Grimoire of Souls is available yet, but we can safely assume Konami will reveal more details closer to launch.