Carrot Weather is a great new iOS weather app, especially if you have an Apple Watch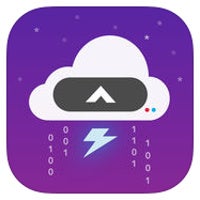 Looking for the best weather app for your iPhone and Apple Watch probably sounds like a trivial task: after all the stock weather app is pretty good and the best ones like Yahoo Weather are already well-known.
Here is a new weather app for iOS, though, that genuinely stands out, especially if you have an Apple Watch.
Carrot Weather provides an extremely easy to spot weather complication that you can add to existing watch faces and it delivers information that matters in one glimpse.
What does it tell you? It gives an overview of your day, with the chance of precipitation nicely shown as well as the temperatures for the day. You also get a nice iMessage add-on that you can send to your friends to share your weather happiness or misery. Add to that a nice weather app for your phone that features a doze of weather humor, and you get a genuinely useful new weather app. Check it out right below.