Carbon for Twitter getting big update to version 2.0 tomorrow
1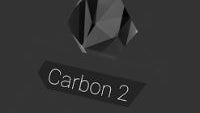 It may not be one of the more popular (it is only in the 100,000 to 500,000 download level), but it is widely regarded as one of the best Twitter apps for Android. Carbon for Twitter has a clean UI that many people love, and it is getting set for a big update to version 2.0 tomorrow. Developer M.Saleh Esmaeili put the word out early this morning on Google+.
According to Esmaeili, version 2.0 will be bringing "A whole new look, a brand new Timeline design, and brought one of my favorite features of all of Carbon versions back; the Quick Timeline." The design of Carbon has always been a highlight of minimalism, so it will be interesting to see what the "whole new look" might bring. As long as it retains its trademark speed and smoothness, we should be in for a treat.
We'll be sure to let you know when the update hits the Play Store, but if you want to try Carbon now, just hit the download link below. It is free and requires Android 4.0 or higher.