Candy Crush Saga now available for Windows Phone handsets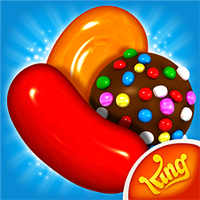 Finally, those sporting a Windows Phone flavored handset will have the opportunity to understand what the excitement is all about, when it comes to Candy Crush Saga. The very popular game, developed by King, is now available from the Windows Phone Store. While the game is free to download, there are a number of in-app purchases that make it easier to play.
Candy Crush Saga is even compatible with Windows Phone models sporting just 512MB of RAM. That means that those rockin'
the most popular of all Lumia models
, the low-end
Nokia Lumia 520
, will be able to crush candy along with all of the other Lumia owners.
Candy Crush Saga for Windows Phone features hundreds of different levels, with two more added every other week. You can also sync the game between your devices, and help unlock "
full game features
" when connected online. Yes, this is the very same game that both men and women are wasting their whole day playing, often in chunks measured in hours at a time.
After getting millions of iOS and Android users hooked, Candy Crush Saga comes to Windows Phone. Don't say that we didn't warn you. Husbands, prepare to come home from work to uncooked dinners. Wives, better make sure that your batteries aren't dead. Once someone starts to play this game, it will consume them.
source: CandyCrushSaga (
WindowsPhone
) via
WindowsCentral