CBS says some of its Twitter accounts were hacked
1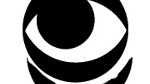 CBS News said on Saturday that some of the social media accounts that are used by its news programs have been
hacked
. This includes Twitter accounts used by
60 Minutes
and
48 Hours
. CBS sent out a couple of tweets late in the day to alert everyone that the sites had been compromised. In addition, a CBS affiliate in Denver also had its Twitter account hijacked.
The tweets sent out earlier by the hackers
clearly
did not come from CBS News with one for 48 Hours reading "
General Dempsey calls for #Obama's arrest under new anti-terror laws #48hours
" while one from CBS 4 in Denver read "
WMDs Provided by NATO to Al-Qaeda for a False Flag Operation in #Syria
". Another tweet earlier in the day said that the U.S. Government was hiding the real culprit responsible for the Boston Marathon bombing.
On an official CBS News Twitter account, the network says that it has been experiencing issues with its accounts and that Twitter is working on resolving it. It also wrote that it wasn't responsible for the earlier tweets sent out on the hacked sites.
source:
TechCrunch