Buy a Surface Pro 4 and an NFL Type Cover and take 15% off NFL Game Pass; win two Super Bowl tickets
2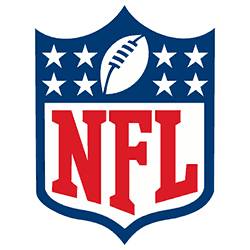 The NFL regular season is just weeks away with the first game taking place on September 8th. To celebrate the approaching season, Microsoft has a bundle package it is offering for
Surface Pro 4
buyers. Buy any Surface Pro 4 tablet and add one of
the NFL Type Covers that we told you about the other day
, and you can take 15% off NFL Game Pass. In addition, you can enter a contest to win a pair of Super Bowl LI ducats.
The NFL Type Cover is available for each of the 32 NFL teams, so you can proudly show off your allegiance to the NFL team you root for each weekend. The price of the accessory is $159.99. The Type Cover not only protects the display on your Surface Pro 4, it also adds a physical QWERTY to your slate.
NFL Game Pass usually costs $99.99, but is $84.99 with the promotion. With Game Pass, you can watch replays of all NFL games (pre-season games are live) and listen to play-by-play (both home and away radio teams) for every regular season game. After a game, you can analyze it like a coach from many different angles. You can also replay NFL games (including playoffs) from 2009-2016.
The Surface Pro is used by both NFL teams during every contest.
Back in 2014, the tablets replaced the Polaroid cameras that teams used to employ
to grab quick images of their opponent's offensive and defensive formations during a game.
If you're interested in the bundle, click on the sourcelink. The website also includes a place to enter the contest to win the two Super Bowl tickets. You will have to upload the receipts for the purchase of the Surface Pro 4 and the NFL Type Cover. The offer and the contest expire on January 1st, 2017.

Buy a Surface Pro 4 and a NFL Type Cover, and take 15% off NFL Game Pass
source:
Microsoft