Boost Mobile halts its free phone promotion; new subscribers now get $50 off certain handsets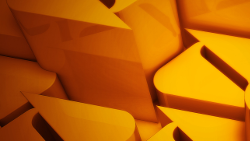 Pre-paid carrier Boost Mobile recently announced a promotion that gave free smartphones to those who were switching their account from another carrier to Boost. Consumers could select from one of five free models; if they wanted a higher-end phone instead, they could take $50 off the price of the more expensive model.
It now seems that there has been a change in the promotion, and the pre-paid carrier is no longer offering a free smartphone to those switching to Boost. Instead, those bringing along their number from another wireless operator can take $50 off one of five phones; those five include the
Kyocera Hydro Reach
,
LG Tribute 5
,
Alcatel Dawn
,
LG K3
and
Alcatel OneTouch Conquest
.
Instead of getting the $50 off immediately, the new subscriber will receive a $50 bill credit that won't be applied until the customer has completed two months with Boost. While prospective Boost subscribers won't be happy about that, the carrier needs to protect itself from those who take the $50 discount, buy a phone, and quickly close the account.
Instead of trying to entice new customers by giving away free handsets, Boost is trying to get pre-paid subscribers hooked on its new Unlimited Unhook'd plan. For $50 a month, customers receive unlimited talk, text and data with video streaming at DVD resolution (480p). Music streams at 500Kbps and streaming games from the cloud run at 2Mbps. The plan,
similar to T-Mobile One for postpaid subscribers
, is $20 less a month than T-Mobile's offering for a lone individual account holder.
source:
AndroidHeadlines