BlackBerry trade-in promo launches in India in effort to boost Z10 sales
13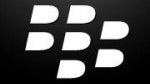 BlackBerry isn't doing particularly well right now
. Even though its newest Z10 and Q10 smartphones are on sale already, the company is still having troubles getting back the market share it lost over the past several years. So in effort to get back up on its feet, BlackBerry has launched a new promo in India, offering its new flagship at a lower price for those who trade in their old BlackBerry handset.
Those who wish to take advantage of this one-month deal will be offered to pick a BlackBerry Z10 with a discount of up to 11 000 Indian rupees, which is about $185. That's how much a BlackBerry Bold 9900 fetches when traded in. Low-end models, such as the BlackBerry Curve 8530 are valued at 3000 rupees, equivalent to $50. The BlackBerry Z10 is on sale in India for about 40 000 rupees ($473), depending on where one buys it from, so trading in an old BlackBerry may result in a discount of up to $27.5% or so.
The BlackBerry trade-in special will be available in 17 cities throughout the country, at over 1400 retail outlets. Whether that will really boost the BlackBerry Z10 sales by a significant percentage, however, is a whole different story.