BlackBerry to start subscription based Sticker Club for BBM?
15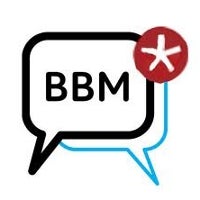 BlackBerry appears to be preparing a subscription based club for BBM Sticker buyers. Possibly called "
Sticker Club
," BBM users cannot yet subscribe to the service even though a button to do so appears in the BBM Shop. The page for the Sticker Club says that you can "
Become a Sticker Club member today and take advantage of over 100 stickers that you can use now plus the many sticker packs
." There is nothing written about pricing for the club, or when it will be open for business.
BlackBerry introduced stickers back in February 2014
as a way to monetize its messaging app. At the time, they were described as being "
bolder, more beautiful images than emoticons
." As the stickers made their way to BBM, BlackBerry opened a shop inside the app where free stickers could be downloaded, and paid stickers purchased.
From the sounds of it, BlackBerry might charge one set price that would allow BBM members to subscribe to the Sticker Club, giving them the opportunity to grab a specific number of stickers for a set price. In the BBM Shop, stickers are being offered from entertainment giants like Disney, FOX, Dreamworks and others.
source:
Crackberry