BlackBerry store in Boston closes, more U.S. outlets might follow suit
3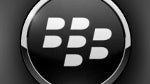 Believe it or not, RIM is still doing well in some parts of the world. That explains why the company wants to expand its market presence by opening retail stores in places like
India
,
Dubai
, and other markets across Asia. In the U.S. however, things aren't looking all that great. After the rumors about
3000 RIM employees that are about to be let go
, we are now led to believe that a number of
BlackBerry stores across the country will be closing doors
.
We can confirm that the BlackBerry branded retail location in Boston has closed. We are not prepared to comment on rumours or speculation about other BlackBerry branded retail locations in the US. We're constantly studying the consumer market and how customers make purchases. Consumers still have many options to buy BlackBerry products from over 20,000 retail locations in the US and online at ShopBlackBerry.com.
In fact, RIM has already confirmed that the BlackBerry branded Wireless Giant store in Boston has been closed down. Whether any of the remaining outlets will follow is still a mystery, although that isn't out of the question given the company's dwindling U.S. market share. Rumor has it that BlackBerry stores located in 9 U.S. airports will be closed too, which isn't too surprising since the company's new CEO,
Thorsten Heins,
has mentioned that opening them might have been a bit of a bad idea.
We can safely assume that by shutting down some of its U.S. BlackBerry branded outlets, RIM is aiming to trim down its expenses. Even one of the company's jets might be sold in effort to cut costs by as much as $1 billion annually. What RIM is currently heavily focused on is delivering its next-gen smartphones based on the BlackBerry 10 OS platform. That, however, is expected to happen no earlier than 2013. Hopefully, all the restructuring and shifting of resources would help bring RIM back on its feet, or at least survive until next year.
Recommended Stories