BlackBerry starts rolling out January Android security update
99+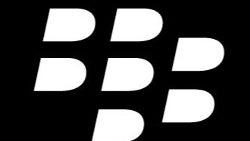 It looks like BlackBerry is among the first non-Google OEMs to push the newest security update for Android devices. The Canadian company has just announced the
January security patch
released early this month is available for all BlackBerry smartphones purchased through its online store.
The update is likely to be available at some carriers as well, but we've only been able to confirm AT&T users have started to receive the security patch.
According to BlackBerry, the latest update is meant to address multiple vulnerabilities in
BlackBerry smartphones
running Android OS. Specifically, there are several vulnerabilities found in Qualcomm components, which should be patched in the January security update.
An elevation of privilege vulnerability in the kernel memory subsystem, which could enable a local malicious app to execute arbitrary code within the context of the kernel, has been addressed in the update.
Similar vulnerabilities found in the Qualcomm bootloader, GPU driver, camera, Wi-Fi and sound drivers have been patched as well.
Make sure to download and update your Android-powered BlackBerry smartphone to the
latest security patch
as soon as it become available, in order to avoid any security issues. Also, you can check out the full list of vulnerabilities fixed in this update at the link below.
Recommended Stories