BlackBerry service outage hits Europe, Middle East and Africa
15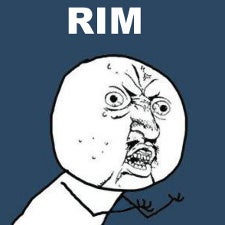 Today is the day the iPhone 5 launches, but along with the launch another company that's suffered a lot from the rise of Apple, Research In
Motion
, suffered from a major service outage across Europe, the Middle East and Africa.
For several hours, BlackBerry users on the three continents couldn't receive emails, but now the unnamed issue has been fixed.
"We can confirm that services have been restored and are now operating normally,"
RIM said in an apology statement.
Luckily, RIM has managed to deal with the issue in timely manner after in October 2011 a three day outage stopped BlackBerries from receiving and sending emails, messages and from browsing the web. The Canadian company then apologized and said it will invest more in infrastructure to avoid further such issues.
The outage and the failure to provide a competitor to iPhone and Android devices led to a change in leadership at Waterloo. The CEO duo Mike Lazaridis - Jim Balsillie resigned and promoted Thorsten Heins as the new chief executive. Since then, the company has been hard at work on delivering the new BlackBerry 10 platform and devices running on it. It delayed the launch of the first wave of gadgets from late-2012 to early 2013.
source:
Wall Street Journal