BlackBerry Hub+ Services app brings Hub, Password Keeper and Calendar to all Android 6.0 phones
43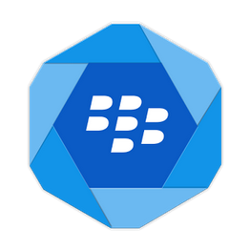 BlackBerry is offering its BlackBerry Hub+ suite to all Android users running Android 6.0 and up. This is coming from the company's new Mobility Solutions Group. BlackBerry has been working hard on software (which is now a $500 million business for the company) just in case it does feel compelled to pull the plug on hardware.
The suite is available from the Google Play Store in an app called BlackBerry Hub+ Services, and a free 30-day trial starts today. More on that later. Once you install the app, you are prompted to install the BlackBerry Hub app, the BlackBerry Password Keeper app and the BlackBerry Calendar app, all from within the Hub+ Services app.
BlackBerry Hub
enables Android users to find all of their messages in one place including email, texts, BBM posts, Tweets, Instagram posts, and more. Manage multiple email accounts without switching apps, snooze messages to open at a future date and select recipients for email messages from a list of suggested contacts.
BlackBerry Password Keeper
stores all of your passwords and login information, so you don't have to strain your brain trying to remember the password you used on a particular site. And with
BlackBerry Calendar
, you can view and respond to meeting invitations, dial into conference calls straight from the reminder, and view your calendar in agenda, day, week or month view.
Starting today, you can download the BlackBerry Hub+ Services app and use it for 30-days at no charge. You must have a phone running Android 6.0 or higher to install it. After 30-days, you can continue to use the app with a few ads in the way to help BlackBerry defray the cost of offering the suite. Or, you can pay 99 cents a month for an ad-free experience. Remember, a little BlackBerry 10 never killed any Android users.
Download BlackBerry Hub+ Services on your Android 6.0 powered handset
source:
BlackBerry