BlackBerry App World upgraded to version 2.01.12

BlackBerry users looking to upgrade to the latest version of App World should head over to the 'Berry app store and download the newest build. The new version is 2.01.12 and while RIM has not offered a change log yet, some of those who have downloaded the upgrade have commented that the new build appears to run faster. The upgrade might also help exterminate some bugs that were affecting performance.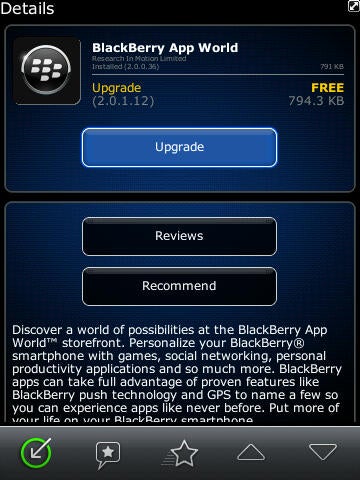 If you are having trouble finding the upgrade, you can click on blackberry.com/appworld from the BlackBerry browser. And if you notice any improvements in BlackBerry AppWorld after installing the new version, don't keep it to yourself! You can share your experience in the comment box below.
source:
Crackberry