Binky is your digital pacifier, keeping you satisfied while you connect with a fake messaging app
5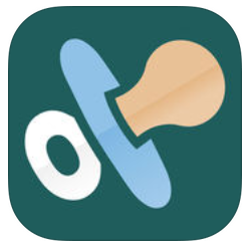 If you need to constantly scroll through social media apps, but are sick and tired of reading all of the bad news on these sites, you might want to install Binky on your phone. This is sort of a digital pacifier because it is designed to mimic all of the things that you like about reading Instagram, Twitter or Facebook, except the stories are as bland as white rice. For example, you might scroll down and see a "Bink" (as they are called) displaying a random picture of a Hippopotamus.
Most anything you can do on a social media site, you can do with Binky such as "like" a story, swipe left or right, or tap on a share button. However, with Binky, none of these things are real. Liking a story doesn't do anything, and the share button actually leads nowhere. A more complete set of features for Binky includes:
An infinite list of random stuff (called "Binks"), with pictures. You won't care about some of them, but others will give you a fleeting feeling of satisfaction -- just like a real app!
Each Bink has a Like button so that you can like it, just like a real app!
Swipe left or right on Binks, because it's weirdly satisfying, just like a real app!
Leave a comment! Unlike a real app, you don't have to stress about what to say. Just mash the keyboard and Binky will think of an appropriate comment for you! Where's THAT feature, Facebook?
A "share" button that doesn't do anything!
Scroll through over a thousand Binks, including: sawdust, Sam Cooke, rutabagas, laser tag, merman, mascara, puddles, and elbow.
Binky creator Dan Kurtz probably gave the best description of smartphone addiction when he said that mindlessly scrolling through a messaging app feed started to feel like "my default state of being."
If you do feel compelled to respond to a Bink, just keep in mind that your comments go nowhere. This is merely an app designed to keep you occupied so that you don't start missing legitimate messaging apps.
"Binky is the most stress-free social media app ever! Think about all those times when you want to scroll through a feed on your phone, but you don't want to read depressing news articles or see photos from people who seem happier than you. Binky gives you the incessant micro-thrills of scrolling through stuff, never knowing what's coming next, without all the hassle. And the things you do in Binky don't end up on a server somewhere for the world to see. It's all the fun of social media with all the privacy you wish you had!"-Binky app listing
Binky is a free app, although it is not available for Android devices. You can install it by clicking on this link.
source: Binky, TheAtlantic via Gizmodo