Big brand (Apple, Samsung, etc.) tablet install base to exceed 285 million units before year's end
1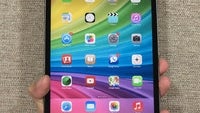 Apple changed the portable device industry in 2010 with its first-gen iPad, and, as a consequence of its success, most smartphone makers are now also manufacturing
tablets
.
A recent report from ABI Research has it that the global installed base of well-known brand tablets is about to surpass 285 million units come year's end. The firm notes that 70 million tablets are currently being used in the US alone, making the country the world's largest tablet market.
We should keep in mind that these numbers do not include the millions of no-brand tablets that are being sold around the world (mainly in China and other Asian markets).
According to ABI Research senior practice director Jeff Orr, the company assumes that "about 51% of the tablet installed base is coming from iOS and 40% Android when all is said and done in 2013."
Indeed, Android tablets have been increasingly popular lately, helped by well-made devices manufactured by Samsung, Asus, Lenovo, Acer and others. As for Apple, its tablet unit shipments fell 4% in the last quarter. If things continue in this manner - and it looks like they will, as
Samsung is readying
many new tablets for early 2014 - Android may take more than 50% of the global tablet market share by the end of next year.
source:
ABI Research