Samsung could name its 12" tablet Galaxy Note Pro, more specs leak out
20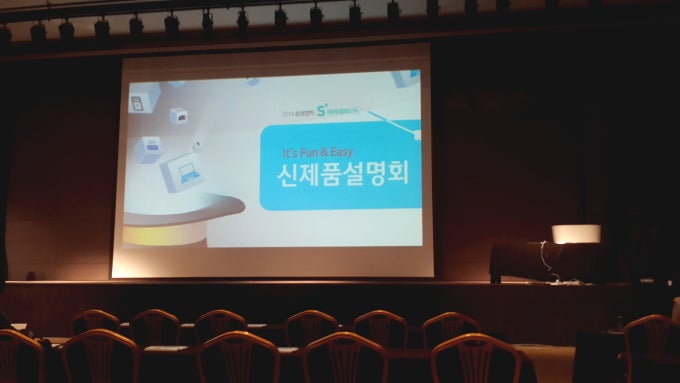 Samsung 2014 product presentation allegedly leaks 12" Galaxy Note 10.1 (2014 edition) Pro
We know Samsung is planning a tablet assault on our senses next year,
reshifting focus from high-end smartphones and phablets
, where it is the undisputable Android champion anyway. Recently, a rumor emerged that as soon as the first quarter of next year,
it will have four new tablets on the market
, ranging from the ultra cheap to
elaborate Super AMOLED ones
.
Now, a tipster sent us a local forum posting regarding a presentation Samsung did in Korea for its upcoming products in 2014. He claims that there was a glass box on the stage there, with a mysterious new tablet inside that read Galaxy Note 10.1 (2014 edition) Pro. They couldn't take pictures of the slate itself because of the embargo that Samsung placed on the presentation contents, but a few details trickled down anyway.
It turns out that the Pro edition of Samsung's Note tablet features a 309.9 mm display diagonal, which translates to roughly 12.2". Other than that, the specs seems to mimic what we have on the 10-incher, as the Pro is said to feature a 2560x1600 display resolution, quad-core Snapdragon 800, and 3 GB of RAM. Here's the rough size difference between the current 10-incher and the upcoming 12" Pro version in the Note family.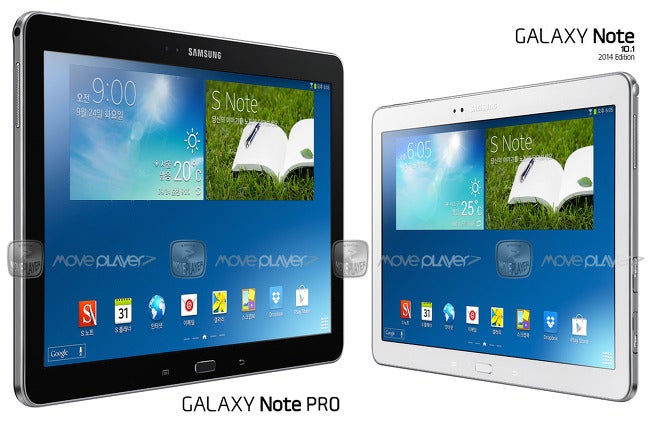 Size comparison render of the Note 10.1 2014 edition, and the eventual 12-inch Note Pro" &nbsp
If you remember,
an eventual 12" Samsung tablet has leaked more than once already
, and it makes sense that Samsung would like to expand its stylus-centric Note line to cover all sizes - we have the 5.7"
Note 3
, then the 8"
Note 8.0
, the 10"
Note 10.1
, and apparently a 12-inch Pro version is in the works, too. That screen diagonal will allow more serious work to be done with the tablet, and Samsung might eventually be prepping it as a laptop replacement, surrounding it with keyboard accessories, extra S Pen functionality, and so on, hence the Pro moniker.
Moreover, the source mentions that the Galaxy Note 10.1 (2014 edition) Pro will weigh 750 grams, which is quite a bit more than the 19.29 oz (547 g) of the Note 10.1, and will have a 9500 mAh battery against the 10" slate's 8220 mAh, so a serious 12" workhorse from Samsung seems poised to make a cameo soon.
Recommended Stories