Best new Android, iPhone and iPad games in July (part 1)
3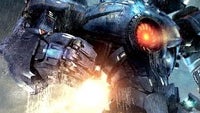 You might think it's summer in the Northern hemisphere and that would save us the rain, but think again because it is simply pouring amazing games for mobile. To help you stay dry and entertained, we've picked only cream of the crop, the
10 best Android and iPhone new titles
.
We are kicking it off with two Apple exclusives. The classic puzzle-indie-horror game Limbo (yup, the same one you know from PC) and adrenaline packing Deus Ex have made a splash on the iPhone and iPad.
Android however is not lagging much behind. The rest of the titles are all supported on Android tablets and smartphones, and we definitely recommend you check out Tiny Thief, an addictive puzzler with extremely charming medieval atmosphere and humor.
There is more of course, take a look at it all right below.