Best new Android and iPhone games (May 4th - May 11th)
8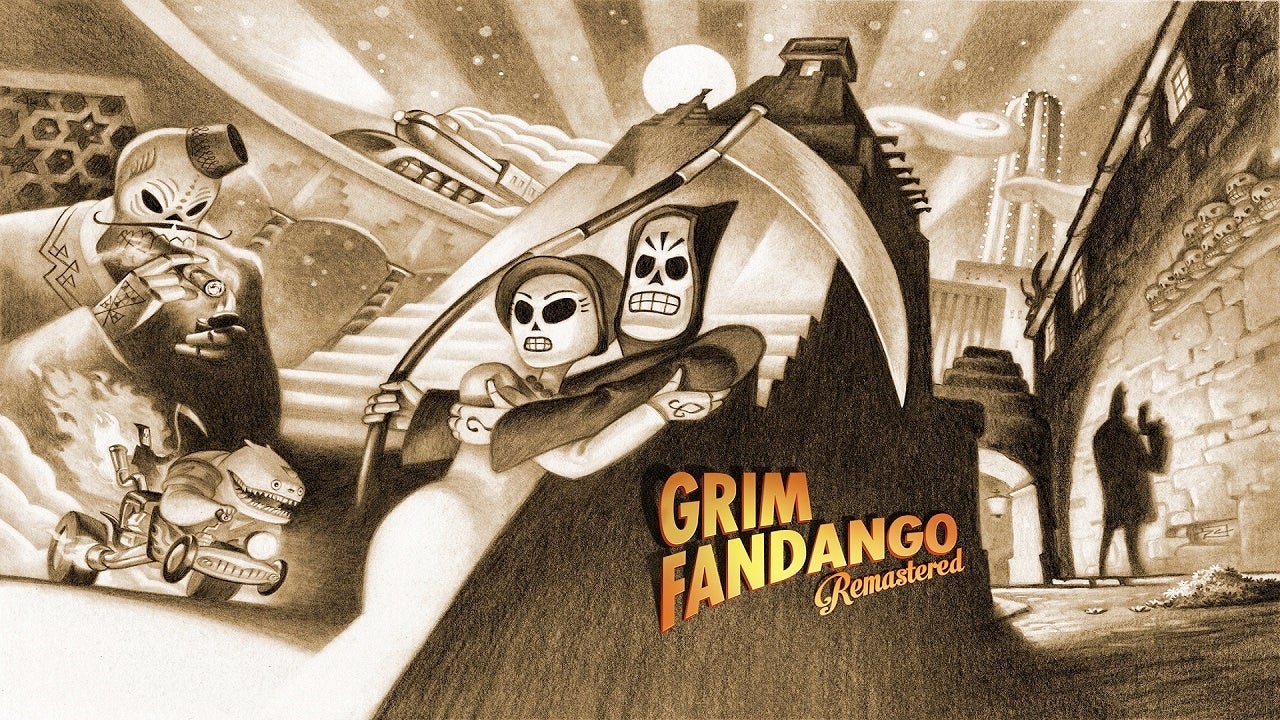 Let's start off the week with some fun with the best new Android and iPhone apps so far in May 2015! In our weekly round up of the best new Android and iPhone games we introduce you to everything new and worthy with no limits to the genre, platform, or price. We can't guarantee that you'd love the genre of the game we've picked, but if you do, chances are you'd spend hours playing one of these games.
Meet Manny Calavera, a travel agent at the Department of Death, and his adventures on mobile
This past week, we saw the arrival of the captivating 90s adventure game Grim Fandango that has been fully remastered for mobile devices with touch support. Grim Fandango tells the story of Manny Calavera, who after his death and as a penance for his sins is not allowed to simply leave the Land of the Dead, but is instead appointed to work as a travel agent (yes, the reaper) in the Department of Death. That mystical atmosphere prevails in the game, as the story unfolds and Manny follows his love interest, Meche...
Grim Fandango might be the most high-profile release of the week, but there is a bunch of other noteworthy games that we highlight right below. With no further ado, here are the best new Android and iPhone games for this past week.
Grim Fandango Remastered
Price: $9.99
Grim Fandango, one of the adventure games with a place in the hall of fame of the genre, comes remastered for Android and iOS. The protagonist Manny Calavera, a travel agent at the Department of Death, sells luxury packages to souls on their four-year journey to eternal rest, but there's trouble in paradise and a love story in-between...
Test Chamber
Price: Free (with in-app purchases)
Test Chamber is a stylish and challenging puzzle game with a distinct graphical style and puzzles that use world-wrapping mechanics that test your thinking outside the box.
Tallowmere
Price: $4.99
Lady Tallowmere is on a quest through violent dungeons in this 2D indie action roguelike-inspired platformer. The virtual world consists of new rooms that are procedurally generated every time you play, so you have infinite gameplay variety.
The Barbarian
Price: $9.99
The Barbarian is a top-down action RPG that is built from the scratch with mobile in mind, tailor-made for touch controls. It features a virtual world that you are free to roam (it's an open world), and your character can develop differently depending on the skills and spells you choose to learn.
Bouncy Bits
Price: Free (with in-app purchases)
If you're looking for a ridicoulously difficult game that will transform your peaceful appreaciation for the moment into an angry uncontrolled desire to throw your phone to the ground after losing the game with a 0 score, then Bouncy Bits is the next best thing after Flappy Bird. A stupidly difficult pixel-art game, it's fun to play, especially if your buddy is also playing it and you top his score by 1 point.
Battle for Blood
Price: $0.99
Battle for Blood is a combination of match-diamond games with development of an army and a tower defense element. An interesting and dynamic mix, it's a great pick for lovers of such genre mash-ups.
Trulon
Price: $4.99
Trulon - The Shadow Engine is an adventure RPG with a card combat system. You get to combat enemies mutated by magic as you explore the kingdoms of peaceful Tripudia and dangerous Maelon. Unravel the threads of an insidious plot and uncover dark secrets to help bring an end to the mysterious disease threatening Tripudia.
Dungeon of Madness
Price: $0.99
Dungeon of Madness is an action game where you rotate tiles to create our own route. Help the hero by connecting the road so he reaches hostages, then lead them out while also directing monsters into deadly traps.
Lifeline
Price: $2.99
Lifeline is a playable, branching story of survival against all odds. Using your iPhone, iPad, or Apple Watch, you help Taylor make life or death decisions, and face the consequences together. Acclaimed writer Dave Justus (Fables: The Wolf Among Us) weaves a gripping interactive story through the aftermath of a crash landing on an alien moon. Taylor is stranded, the rest of the crew are dead or missing, and Taylor's communicator can only reach you.
SoulSpark - Battle Cards
Price: Free
SoulSpark is about gathering your heroes and experiencing the magic of SoulSpark in combat featuring real-time card battles.
Destiny Emerald
Price: Free
Destiny Emerald is a classic 16-bit action RPG using a whole family of adventurers. In it, you get to journey through a massive dungeon of hundreds of rooms and exotic warp locations over the mountains and under the seas.