Best battery cases for iPhone SE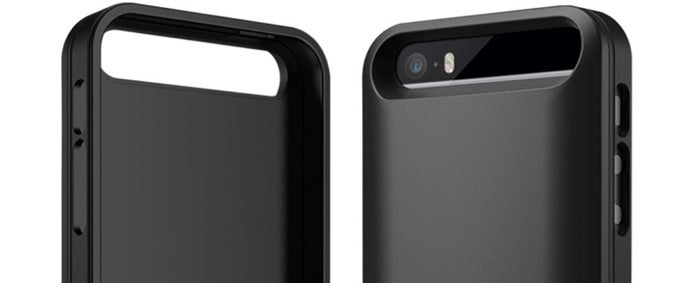 The
iPhone SE
, with its aluminum and glass construction,
isn't particularly tough
, so in order to avoid damage from accidental drops, you may want to buy a protective case for it. And while you're at it, why not go for a case that also includes a battery (since the handset's own 1624 mAh battery will usually not last more than a full day)?
To ease your work - in case you are indeed looking for an
iPhone SE
battery case - we made a selection of the best such cases currently available to buy in the US, and we're inviting you to check it out below. If you own an iPhone SE (or plan to get one), let us know if you'd consider buying any of these cases, will you? In alphabetical order:
Alpatronix iPhone SE Battery Case
Alpatronix iPhone SE Battery Case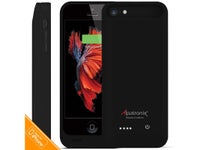 This Alpatronix case is a simple, yet elegant accessory that comes with a 2400 mAh battery - enough to charge your iPhone SE's built-in battery over 100%. It has a power LED indicator, and a raised bumper that'll protect the screen in case of drops. Ports, buttons and cameras are all easy to access. The Alpatronix case is 0.6 inches (15.2 mm) thick, which means it's actually pretty thin for a battery case - it's the thinnest on our list anyway. The case comes in your choice of black, blue, green, pink, or white.
Maxboost Atomic S iPhone SE Case
Maxboost Atomic S iPhone SE Case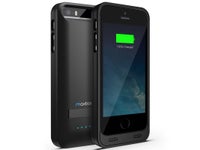 The Maxboost Atomic S iPhone SE Case is another good looking case that comes with a 2400 mAh battery, and can deliver 120% additional battery life. The case employs a two-piece design for comprehensive protection, also including an LED battery level indicator, and a kickstand.
Mophie Space Pack
Mophie Space Pack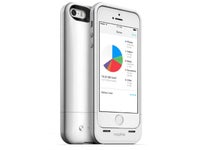 This is one of the most expensive battery cases we've seen lately, but it has an advantage (that no other iPhone SE case has): besides including a 1700 mAh battery, the Mophie Space Pack offers 16 GB, 32 GB, or 64 GB of storage space - which should come in handy especially if you own a 16 GB iPhone SE. The 16 GB version costs $149.95, the 32 GB model is $30 more expensive, while the 64 GB one costs $249.95 (this can be bought only in black).
Skiva PowerFlow iPhone SE Battery Case
Skiva PowerFlow iPhone SE Battery Case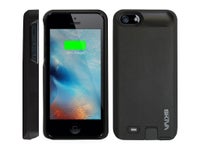 This Skiva case is the cheapest on our list, and should be a great choice for anyone not ready to spend more than $20 on an accessory of this type. The built-in 2000 mAh juicer can provide a 75% boost to your iPhone SE's battery life, while the integrated Lightning cable is used only when you need to charge the handset from the case's battery (thus, the rest of the time, the Lightning port remains easily accessible).
Unu Aero Wireless iPhone SE Case
Unu Aero Wireless iPhone SE Case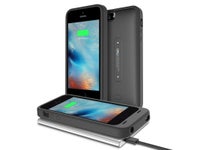 The Unu Aero Wireless case for the iPhone SE delivers 2000 mAh of extra power to your beloved compact handset. The case supports
wireless charging
, and comes with its own wireless charging pad for your convenience. Furthermore, with a shock-absorbing frame, and a raised bumper to protect the screen, this Unu case will make sure that your iPhone SE successfully survives drops.
ZeroLemon 4600 mAh battery case for iPhone SE
As its name obviously shows, this case from ZeroLemon includes a 4600 mAh battery, which means it should be able to fully recharge you iPhone SE about two times. Thanks to a triple layer PC/TPU construction (including flaps for al your ports), the case will offer serious protection against drops, shock, and dust. You're also getting a built in kickstand, and a belt clip, but all these (plus the large battery, of course) make the case really thick: 0.8 inches (20 mm).