Best wallet cases for Samsung Galaxy S7 edge
1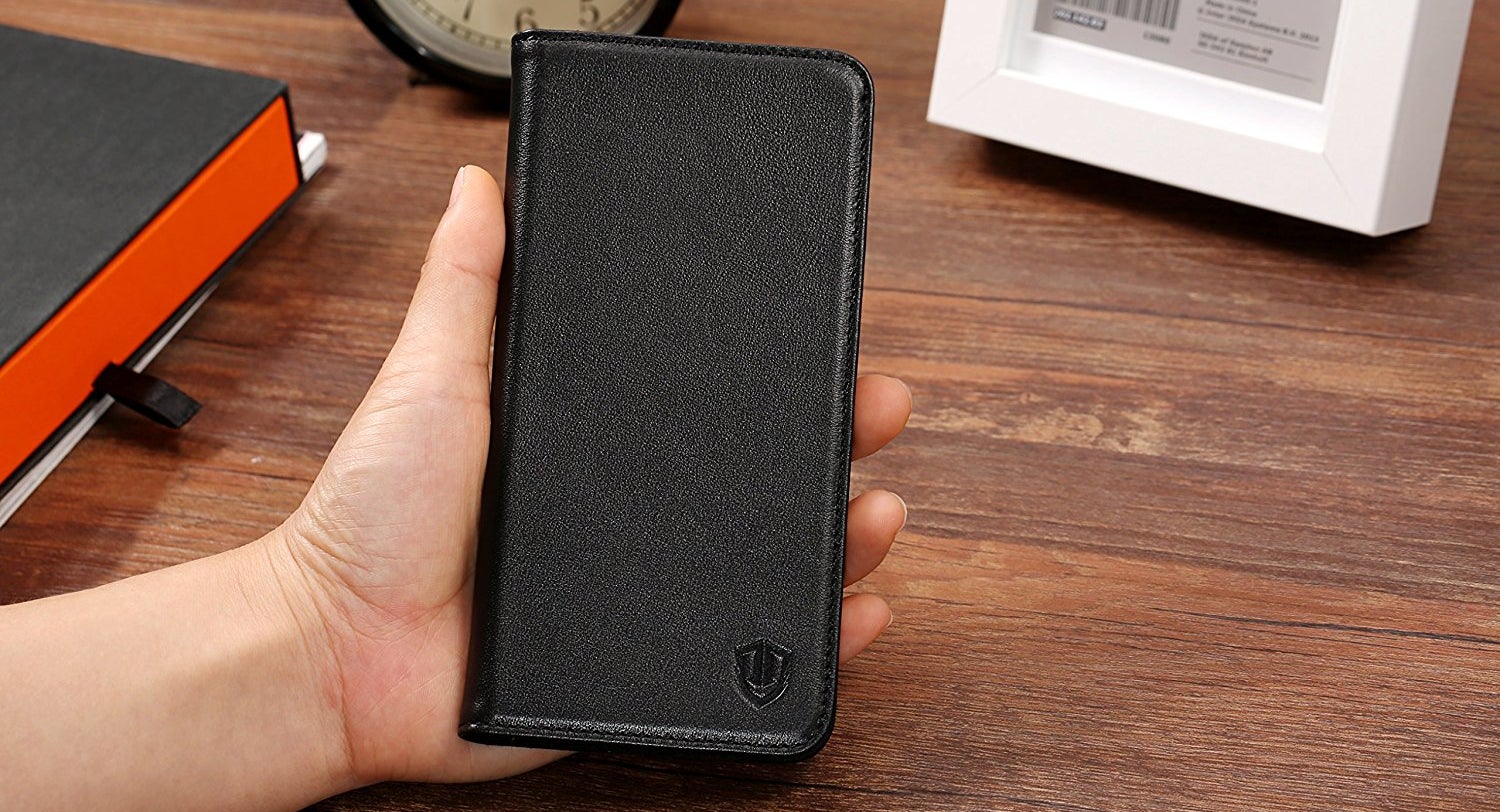 If you're the owner of a
Samsung Galaxy S7 edge
, you may not want to buy a wallet case for it, as these pretty much hide the phone's design. However, wallet cases have an obvious advantage over regular ones: in addition to protecting your smartphone, they feature slots for cards and cash, thus often eliminating the need to carry a real wallet. If that's what you're after, we've made a selection of wallet cases for the Samsung Galaxy S7 edge that you should check out.
The Galaxy S7 edge cases that you'll discover below are listed in alphabetical order. We tried to find the best models for all budgets and tastes.
Amovo Vegan Leather Case
The Amovo Vegan Leather Case is a 2-in-1 product, including a protective case that can be used on its own, and a wallet that wraps around it. The two elements can be seamlessly joined (and detached) thanks to a magnetic hold. This design lets you attach your S7 edge (with the case on) to magnetic car mounds. As for "vegan leather", this means synthetic, non-genuine leather.
LK Wallet Case
The LK Wallet Case is the cheapest product on this list, but it will still do a good job protecting your Samsung Galaxy S7 edge. The case uses PU leather (aka not genuine) and soft TPU as base materials, and offers the standard pockets for cards and cash that you'd expect from a wallet. You are also getting a magnetic closure to secure your Galaxy, and a kickstand mode.
Shieldon Genuine Leather Wallet Case
Made out of genuine cowhide leather, this wallet case from Shieldon is quite elegant, and can be easily transformed into an adjustable horizontal kickstand for your viewing pleasure. The case comes with three inner pockets for cards, plus one for cash, and is a great choice if you want to keep your Samsung Galaxy S7 edge protected in a stylish manner.
Shop-Leather Handmade Vintage Case
This vintage-looking, handmade book-styled case from Shop-Leather will certainly give your Samsung Galaxy S7 edge a different charm. Your handset is protected by a bumper case that's placed inside a genuine leather wallet (with generous pockets for ID, cards, and cash). For extra convenience, a wrist strap is also included.
Taken Wallet Case
Thanks to the use of premium, environmentally-friendly faux leather, the Taken Wallet Case has a distinct look while also being durable. In addition to providing inner pockets for cards and cash, the case also features an external card slot for easier access.
WenBelle Blazers Wallet Case
With a two-tone design that allows it to stand out, the WenBelle Blazers case offers the necessary inner pockets that you'd want from a wallet case, while not costing too much. The case may not be made out of genuine leather, but still has a premium look.