Best Galaxy S8 and S8+ accessories - cases, car chargers, headphones, and other essentials
5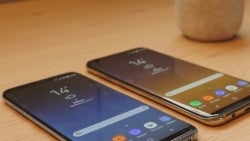 If you are planning to own, or already have the Samsung Galaxy S8/S8+, you are likely interested in some accessories to protect your investment and help you make the most of it.
That's great – the choice is big, the possibilities are exciting, and buying any of the 10 Galaxy S8/S8+ accessories we've rounded up below will be a solid decision.
Check them out in the convenient slideshow below, where we've included all the visuals, descriptions, and purchase links you'll need.
ALSO READ
Recommended Stories